for FREE (limited time only)
We'll assess your flow performance and make suggestions for areas of improvement.
Klaviyo helps Shopify stores drive more sales with super-targeted, highly relevant email, Facebook and Instagram marketing through its seamless integration.
A great email strategy will yield better lifetime values, higher conversion rates, and immediately open new lines of revenue by giving your customers personalised messages and journey nurturing.
This is why Shopify stores make $85 on average for every dollar they spend on Klaviyo.
We're experts at establishing high-converting Klaviyo flows that make your email marketing automation a dream.
If you're looking for a Klaviyo pro, you've come to the right place! As a certified Klaviyo Master, we are well placed to supercharge your email marketing flows and campaigns.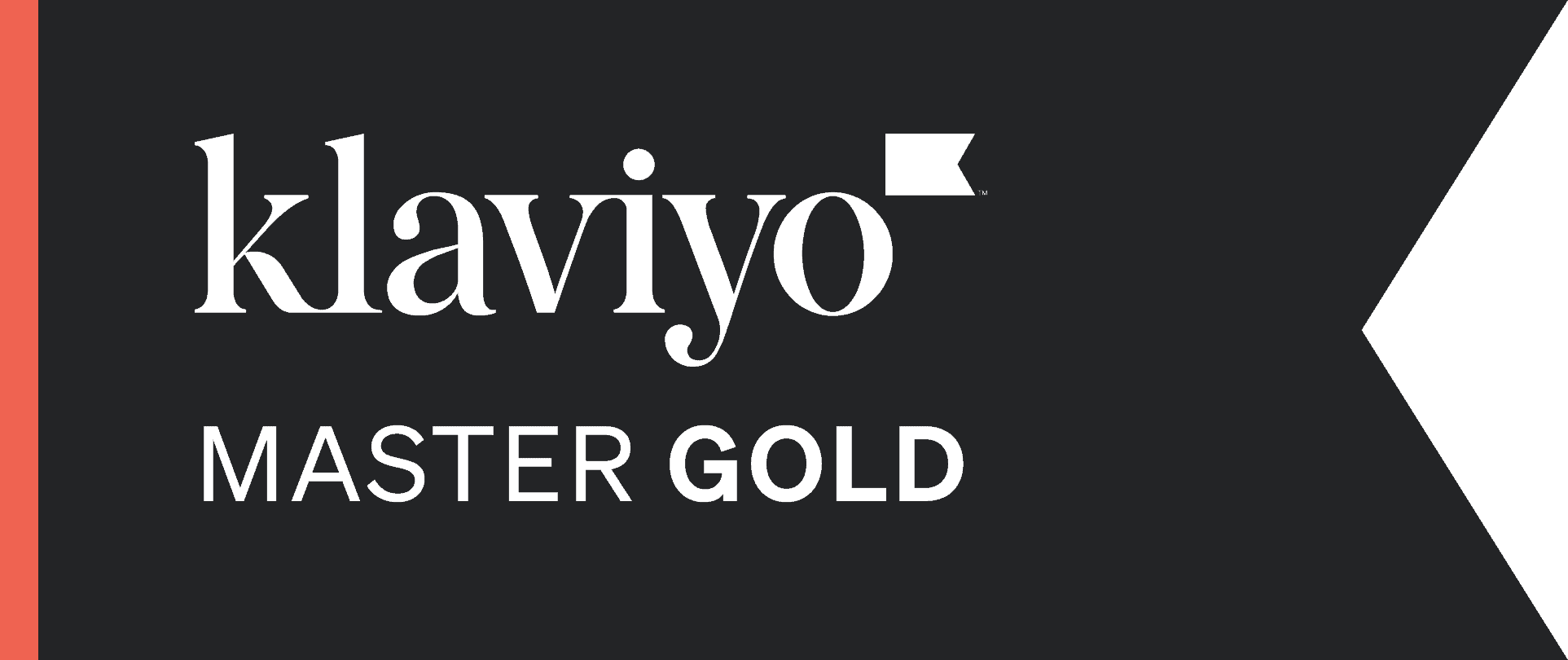 As proud, certified Klaviyo Masters, we know all the insider tricks and tweaks to boost your campaign performance and get tangible results. Stop the guesswork and let us show you how to improve your current flows. 
We'll especially focus on ways to use automation and Klaviyo's tight integration with your Shopify data so that your email campaigns are more targeted without requiring more of your time!
Our email flows include custom design work, copywriting and a marketing strategy.
First, we'll identify your key product features, imagine questions or issues a potential customer may have before making a purchase, and break down the barriers to purchase in a fun, engaging and story-telling way.
Next we'll create templates and style reusable blocks so you can mix and match to build your own varied layouts from campaign to campaign.
We use Klaviyo's powerful technology to segment and personalise your buyer's experience to get them to come back, review, refer, share, and become long-term brand advocates.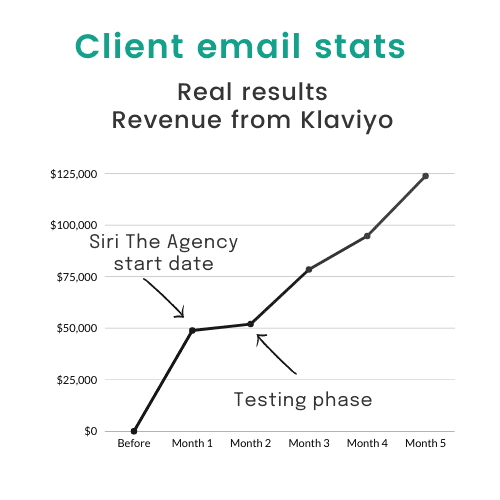 Discover All Our Klaviyo Services
If you're not sure this package is right for you, then check out another one below or contact us for a custom deal.
Disclaimer: Prices are excl. GST and exclude your Klaviyo subscription fee.
We have helped many people and businesses from around the world. Let them do the talking for us.
"We engaged Siri to assist us in setting up the Klaviyo email work flows. From the very beginning, it was an extremely efficient and easy process, with Siri getting a great understanding of our business and the tone to communicate to our customers. In addition to what was agreed upon in the initial proposal, Siri also showed initiative in updating existing templates and offering a great amount of information and knowledge on best practices and so on.

We are so happy with the set up that has been completed and are already seeing results in orders.

Highly recommend!!! Thank you again."