Improve your B2B experience with a separate channel for $399
Let wholesalers login and order directly from your store.
Give your B2B customers the best personalised experience by adding a wholesale feature to your current store.
Lock products, collections, and pages so that only approved wholesale customers have access to these parts of your site.
This setup includes:
Installation and setup of a Wholesale section for your Shopify website via the Locksmith or Wholesale Gorilla App
Duplicating your current products and pricing them accordingly for wholesale (up to 30 products)
Setting up a wholesale inquiry form
Instructional video on how to setup a Wholesale client
+ $50 for every 10 extra products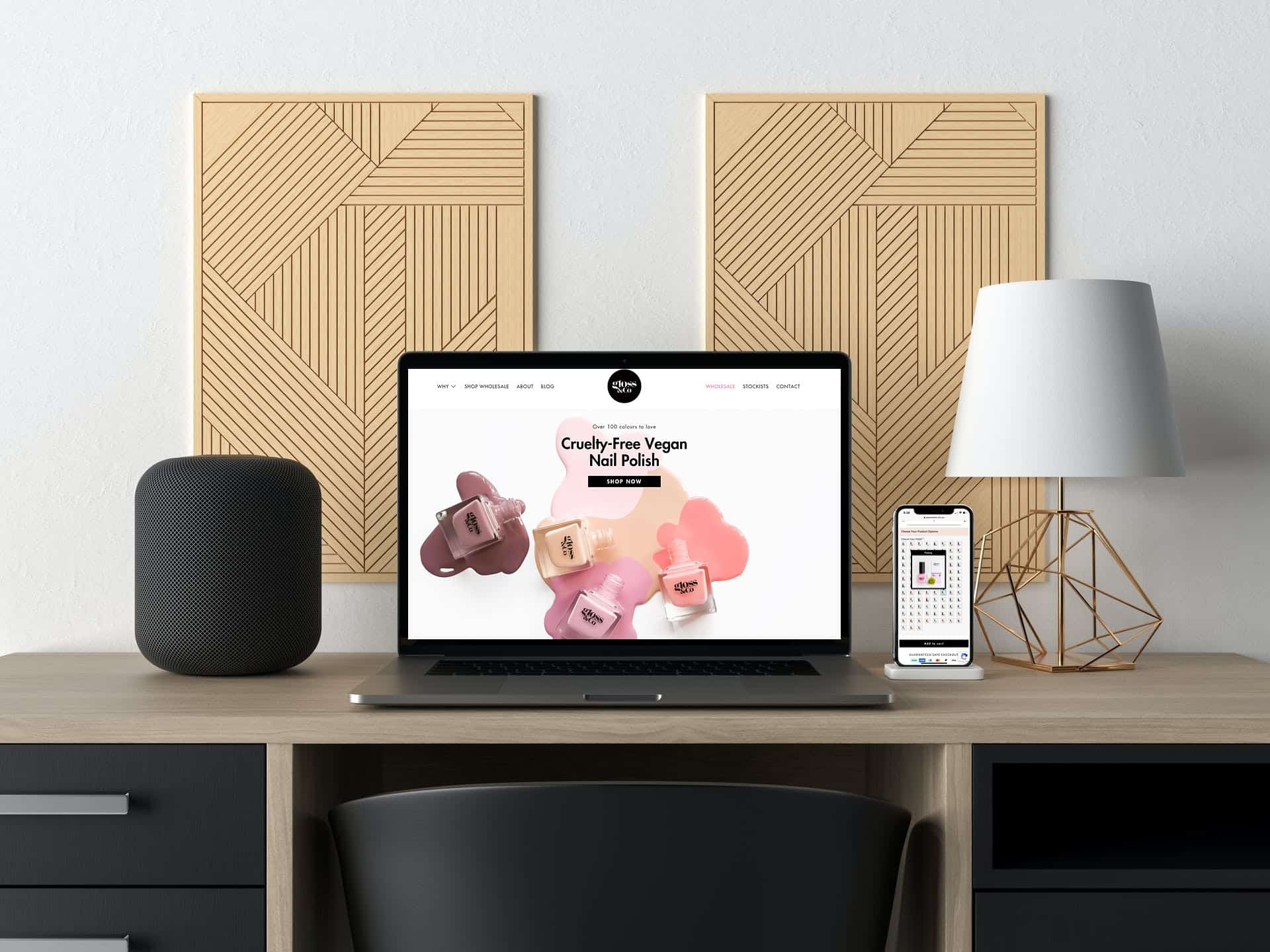 You provide:
Access to your current store via our Collaboration Account
Access to the App (you will be required to pay a monthly fee) 
Wholesale price list
If you need any help with copywriting, graphics or product photography – we got you covered.
Disclaimer: Prices are excl. GST and exclude costs such as the theme fee, Shopify monthly fee, and any app or plugin fees should they occur. If you need a more comprehensive website or add more products, please contact us for a tailored quote.
Discover All Our Shopify Packages
If you're not sure this package is right for you, then check out another one below or contact us for a custom deal.
Frequently Asked Questions
Expand Your Site With These Add-Ons
To make a website really work for your business you can discuss these upgrades with us.
Starting from $99 
Don't underestimate the power of enchanting copy that persuades your visitor to take action.
Starting from $499
When we inject powerful keywords your website will rank higher in search engines such as Google.
Starting from $89
Use email marketing as a way to create brand loyalty, nurture your audience, and drive sales.
We have helped many people and businesses from around the world. Let them do the talking for us.
"What a dream! I've worked with Siri on our new website which was more than a little complex. Siri absolutely nailed it! New theme, lots of changes and new functionality, some crazy requests on my behalf and additional coding for the back end. From zero to go live in three days. Totally recommend."
Simone from Gloss & Co