You might have many reasons why you want to setup an online store. From reaching a wider audience, to expanding your existing eBay or Etsy store, or to launching your new product onto the market. 
Even though there are many eCommerce platforms available for merchants – the most popular one by far is Shopify.
Shopify is one of the most scalable, feature-rich and fasted growing platforms that exists. Over one million ecom stores in 175 countries trust Shopify since 2007. We're talking about newbies who started dabbling into the online market to big players such as Gym Shark, Heinz, KKW Beauty and JB HiFi.
Of course, there are many other eCommerce solutions out there such as BigCommerce, WooCommerce and Squarespace. But when you ask for the most convenient, pocket-friendly, and user-friendly one, then the answer would be Shopify.
Learn why is Shopify the BEST eCommerce solution:
You don't need technical skills or a developer to setup your online store
It's affordable
Endless design and customisable possibilities
Marketing and SEO friendly
Allows for multi-channel selling
Superb 24/7 customer support
If you are non-techie wanting to own an online store, then your go-to-platform is Shopify; we guarantee that you'll customers will love the simplicity and useability of your website.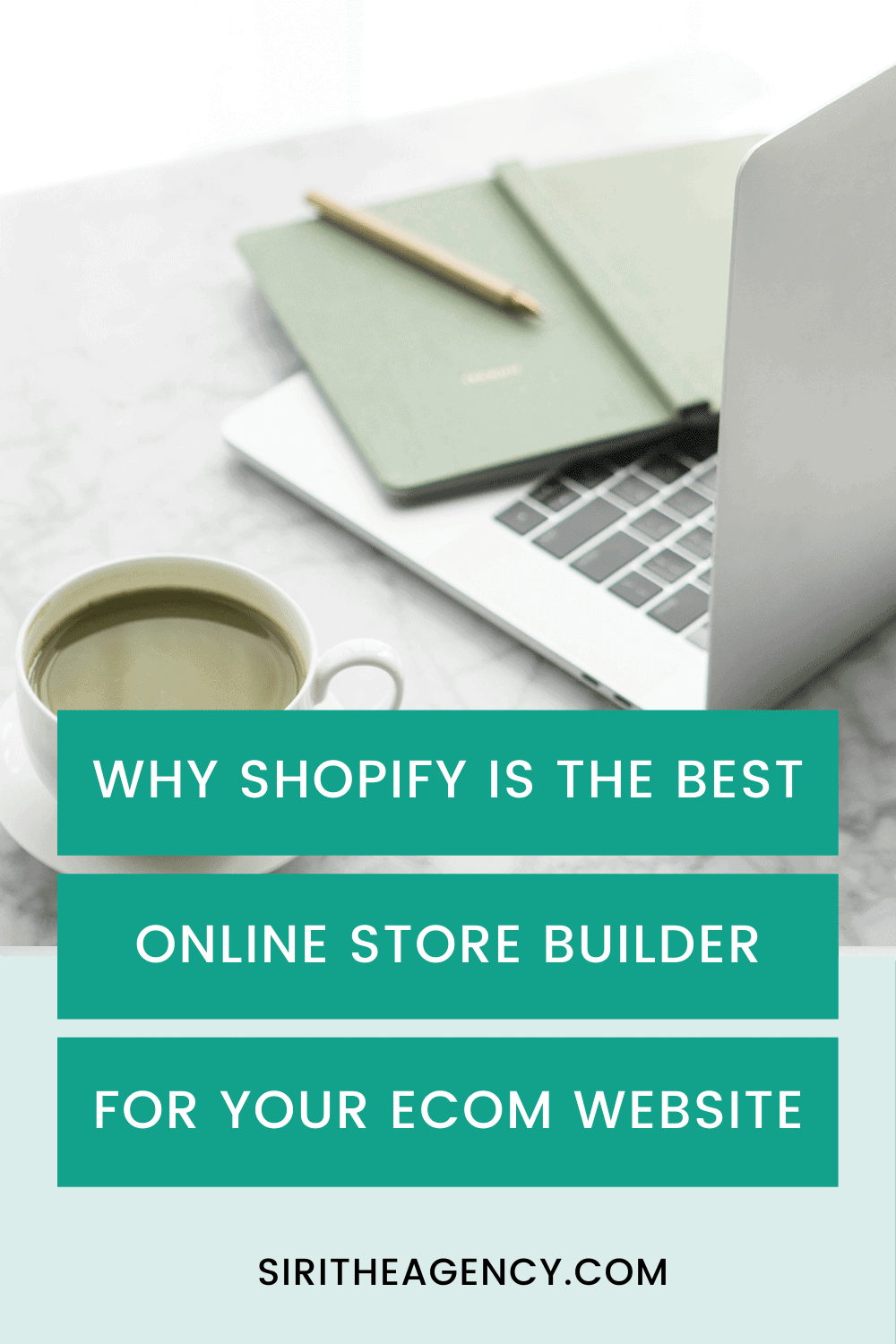 What is Shopify?
Shopify is an ecommerce platform where you can easily build your online and offline store. It allows you to sell both online with your own website and/or in person with Shopify POS. This ecommerce website builder has features for everyone from beginners to ecommerce experts.
Shopify offers an easy way to quickly launch an online store without the fuss over servers and development costs that can pop up when creating a store in for example WordPress/Woocommerce. The backend is incredibily intuitive and user-friendly because all the features are logically structured. You can access their team of experts who will guide you step-by-step on how to setup your store via Shopify Compass or lots of YouTube videos out there.
No tech experience required
Hey we get it, the online world can be a big scary thing, but rest assured; Shopify gets you up and running within a few clicks. All software and hosting is provided by Shopify which makes your website faster, more secure, and ready to accommodate a spike in traffic. Shopify also takes care of any software updates, so you can focus on selling and hearing that *cha-ching* sound.
It's affordable
Shopify doesn't require expensive upfront development, server, and hosting costs. The tiered plans make it accessible to most businesses:
Shopify Lite – For only US$9 p/month you'll be able to sell in-person (via POS lite) or add a buy button to your existing website.
Shopify Basic for US$29/month and is suitable to most businesses.
Shopify mid tier for  US$79/month.
Advanced Shopify for US$299/month.
If you want a fully hosted Shopify Plus platform, then you'll be looking at a *hold your breath…* US$2,000/month plan.
With every plan you'll get a free .com domain and SSL certificate to encrypt all data and pass it through a secure connection (tres importante if you are handling online transactions!).
If you're still unsure if Shopify is right for your business, then simply setup a 14-day free trial or ask us to setup a development store for you. With a dev store you can try out the platform and build your store for as long as you like without needing to pay for a plan yet. Once you are ready to go live, we can transfer the store ownership to you and you'll be prompted to choose a plan.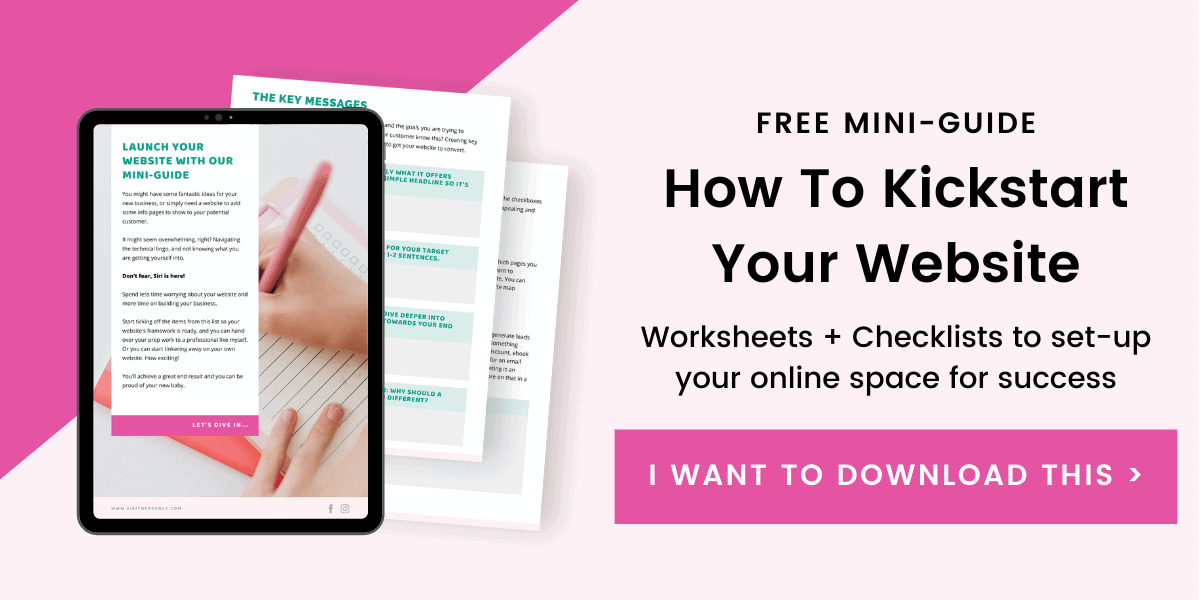 Unlimited possibilities to design and customise your store
You'll have to impress your web visitor within 0.3 milliseconds – yep, that's how long it takes for someone to make up their mind about your brand and business. With over 100 themes to choose from (either free or up to US$180) in the Shopify Theme Store you can create a beautiful site in Shopify's visual builder. And best of all, each theme is mobile responsive and fully customisable by editing the code. If you don't know how to customise your website, need to add in a special section, or you want to create a unique store, you can talk to Siri.
Note: there are also 3rd party theme providers (official and unofficial ones). Make sure to always check with Shopify or with an expert before investing in a theme outside of the theme store. Our recommendation is to stick with the official store or providers such as Out Of The Sandbox.
There's an app for that
Add any special features or functions to your store via an app from the Shopify App Store. You can add reviews, loyalty programs, wish lists, accounting software and shipping programs, not to mention all the marketing apps available to optimise your conversions and customer journey. With over 1,500 to choose from, whatever you want to add on there'll likely be an app for it. Even though many are free, over halve have paid plans. These are extra charges in USD that occur on top of your monthly plan.
Related Post: The 10 Best Apps To Use For Your Shopify Store 
Marketing & SEO to boost your sales
Launching a beautiful store doesn't necessarily mean your sales automatically come rushing in. Luckily, the app store gives you access to a massive range of marketing tools such as product reviews, upsell & cross sell, loyalty rewards programs, affiliate links, referral programs, and much more.
Our favourite features are the built-in abandoned cart recovery email which allows you to automatically follow-up with customers who leave their shopping cart.
You could also step it up a notch and create automated, money-making email flows via the Email Service Provider Klaviyo.
And don't forget to touch on organic traffic through Search Engine Optimisation (SEO). Shopify allows you to manage the entire on-site SEO from playing around with meta titles, meta descriptions, page titles, URLs, pages visibilities, and even pages redirections.
As far as technical SEO goes, Shopify automatically generates a sitemap.xml and robots.txt file for you. Just don't forget to setup your Google Search Console and submit your store to Google when going live.
Google and Shopify have also announced a partnership in May 2021 giving merchants the opportunity to unlock the value of Shopify's Google channel by finding new ways of leveraging Shopify's expertise in commerce and Google's leadership in search and discovery.
Connect multiple-sales channels
Take your store even further by selling on other platforms such as Facebook, Instagram, Google, eBay, Pinterest and more. You can also add a Shopify Point Of Sales system or integrate via third-party apps and connect your Square POS. Never worry about stock management, orders and customer databases again – with Shopify you can manage it all under one roof.
Unbeatable 24/7 customer support
Open-source shopping carts like WordPress rely on community support – but through Shopify you have access to a 24/7 support team. You can reach them through live chat, phone, Twitter and email, so you'll never have to worry or manage things on your own. In addition there are a number of community forums, extensive documentation in the Shopify Help Centre plus a range of advanced Shopify University guides.
Ready to grow your business with Shopify?
As an experienced Shopify partner we aim to deliver ecommerce partnerships that grow your business. We are ready to talk whenever you are!