Today I'm going to expose the truth about one burning question in particular:
How much does it REALLY cost to build a website?
I wish it were as simple as giving you a hard figure, but before I reveal numbers, I'll explain how to factor in the different aspects of what kind of work and skill goes into designing a website.
When creating a site, you'll need to consider the following:
Creativity input
Design skills
Technical aspects
Marketing insights (we want sites to convert!)
Compelling copy
Clear, professional photography and/or eye-catching banners
Videography or moving images
Search Engine Optimisation (= your website to rank in Google)
Third-party integrations
Before consulting a professional for web design pricing or considering doing it yourself, read through my step-by-step guide on what is included to build a website and online home for your business.
Stage One: What kind of site do you need?
Let me break down the types for you into four simple categories.
Stage Two: Claim your domain
Once you've decided to build a website it's time to get your domain name asap. The price of a domain varies. It is contingent on the availability and popularity of the words used. A domain name can range between $10 to $50+.
The costs also depend on if you choose a .com or .com.au domain or you want to claim multiple domains.
Sometimes your name might not be available, because it's already claimed by someone else. This can be an existing business with a website that's up and running or sometimes it's just "claimed" and dormant. In the latter case it could be worthwhile to check with a domain broker to negotiate a transfer to you, especially if you are the rightful owner of the business name (ie. your name is registred).
Sometimes you might need to get a lawyer to even step in or draft up a transfer agreement. These actions can be costly (starting from about $100 plus commission plus costs that the domain owner will charge you to purchase the domain). To avoid these extra costs, I recommend the following:
When brainstorming business names, always check the domain name availability
Claim your domain name as soon as you lock in your business name
Purchase multiple options for your business name such as .com.au, .com, .net and different options such as siri-the-agency.com vs siritheagency.com
Always turn your auto-renewal ON, so your domains won't expire. Otherwise you'll risk loosing your domain after 1 year.
Purchase your domain names for a longer period, such as 10 years, so you don't have to worry about loosing them (just yet). Still use the auto-renewal function though! You can always cancel a renewal at any time anyway.
Where should you buy your domain? GoDaddy is perfectly fine for domain registration, but I never recommend using them as your host (for many reasons we go into another time). Another great option is Namecheap or simply good ol' Google.
Tip: Make sure you have an SSL (Secure Socket Layer) certificate installed when setting up your website after buying your domain name. This is to protect your website as well as the data that it holds. This usually costs around $120 per year or could be included in some packages. Check this with your provider, registar or agency.
Stage Three: Find your host
Depending on where you host your site, you're roughly looking at about $30 to $60 per month for a standard website. If your website is more complex, expect further hosting charges.
The ideal price depends on the type of site you have, how many visitors come to your store, the amount of data storage required and many other factors that go into this.
For Shopify you usually are covered with the Basic Plan which costs $29 USD per month. For sites like WordPress I highly recommend Flywheel. They are the best and safest option for your site!

Stage Four: An eye for design – templates and customisation
Honestly, if you want to have an successful, highly-converting, professional-looking website, save yourself the time and tears — just hand it over to an expert…
When you go template-based, a simple website can be build a bit quicker and easier. However, the more customisations you want the more you can expect the price to rise. Quotes for an expert design range anywhere from $500 to $50,000+.
To break this down there are many factors and options you need to take in consideration, such as:
When outsourcing, always consider the person's experience, eye for design, technical skills, conversion optimisation insights and SEO knowledge – to name a few. A web design price should not be based on a simple sum of time equals money. Finding the right expert that aligns with your views and vision and one that can deliver an outstanding end result is incredibly important.
Realise there is a difference between working with a developer and a designer. To work with this golden combo is more expensive, as both have very specific skill sets. Ideally you want to work with someone or an agency who can look after both of these equally important aspects of your site.
Which platform are you building on? Sites like Squarespace and Wix can be cheaper than WordPress. Shopify offers free templates or premium templates (our recommendation) that range from $180 – $450 USD as a once-off cost.
If you are building a WordPress website on a theme or template, this can cause issues in the long haul due to compatibility and licenses. It's best to opt for the free template libraries within WordPress or builders such as Elementor and avoid themes from stores such as Themeforest.
Building a website from scratch is more costly than using a template, simply because it costs more time to put together.
The complexity of the site, number of pages, integrations, products, and more should be considered in the costs.
Monthly costs can rise due to apps and plugins that you might need, such as seamless integrations for accounting and marketing.
Warning when working with people from overseas! This might seem more budget-friendly at first, but take into consideration that language barriers play a huge part in the success of the build. Also, you're often not guaranteed deliverables or you might be in for a surprise when they start charging you for each and every "extra". Plus you should do your due diligence and check their background such as actual qualifications, skills, portfolio and most importantly: reviews. If there are any red flags (strange email addresses, unprofessional behaviour, not able to provide references or portfolios, to name a few) then please do yourself a favour and avoid working with them.
In the web design field, the options and technologies available to create and design are imminent. To narrow down what you need can also be discovered when you work out what you want. The answers present themselves effectively when you understand the specific requirements that are appropriate to your business.
My recommendation: Do your market research and check out what your competitors are doing and using. You can use tools such as Build With for this. When researching, answer the following questions:
What works for them?
What doesn't work?
As a visitor or customer, how was your experience? (this is also known as User Experience or UX)
What would you do differently to stand out?
Above all trust the advice offered to you by your professional as they understand your budget and needs the most.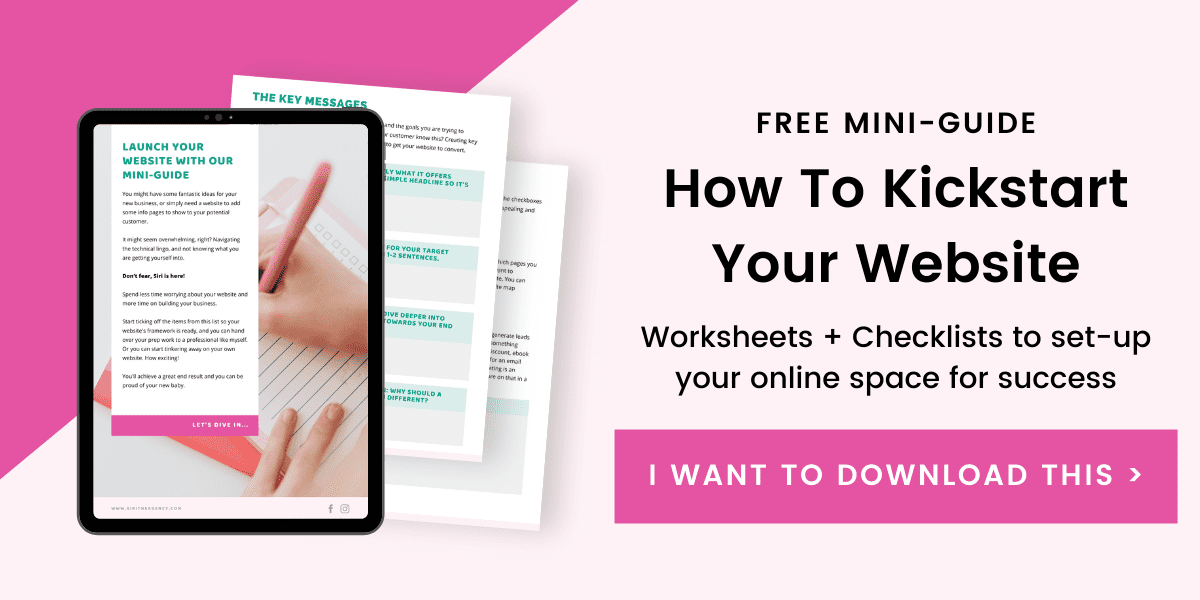 Step Five: The implementation of multimedia and design
The development process of making your website aesthetically pleasing to users plays an integral position in the relationship of visual language and user-friendliness.
Like the development phase of your website, the way you present your content through creative mediums will also determine the cost of your website package.
When working with a web design agency, ensure that the following items are part of the project package:
Branding such as a colour palatte and web fonts (including their licenses)
Stock images
Product images
Video content for your product or service
Various interactive elements
Understanding these factors will help you comprehend a web design price list given to you by an agency far more if you hadn't actioned any research.
In terms of price, design and multimedia can cost between $200 to $10,000+.
Stage Six: Search Engine Optimisation and Damn Good Copywriting
Search Engine Optimisation (SEO) is a service that is compulsory to your checklist. Without SEO, you fail to ultimately reach people on the web. SEO increases site visibility through search engines to reach your target audience faster than you would without.
Trust me, the difference in effectiveness between a website with SEO services versus without is unreal.
Copywriting and SEO go hand in hand because it's all about using effective keywords and enchanting content. Hiring a professional copywriter to create the web content for you means they you can rest assured the words on your website have been written to be loved by search engines (and guarantees people will start to find your business organically).
When building a website you're also very wise to choose someone who knows their SEO. It's actually a very technical and intangible topic, that usually goes far beyond your own knowledge. Once you start diving into the SEO world, you'll soon notice you're opening up a can of worms filled with terms and factors that you never knew existed.
Warning: If your website is NOT optimised for SEO from the start of the build, the chances are very slim (to none) that people will find you when they "Google" any keywords and you risk not even showing up when they type in your business name.
Investing in a proper SEO-setup therefore always pays back, but keep in mind that SEO is a long-term game.
Yes, the basics and initial setup is extremely important. But to REALLY start ranking high in search engines means a helluva lot more than this. When investing time and effort in your site's SEO, you can expect results anywhere from 3-6 months after you start your optimisation. That's why I called it a long-term game!
With consistency and hard work, you will be able to compete for keywords and rank alongside your competitors within 12-15 months.
This is usually why we recommend either diving into SEO courses or hiring a SEO agency (but only if you're ready to commit long term).
An SEO and copywriting package can bounce between $500 to $5,000 monthly, usually partnered with other design and marketing services.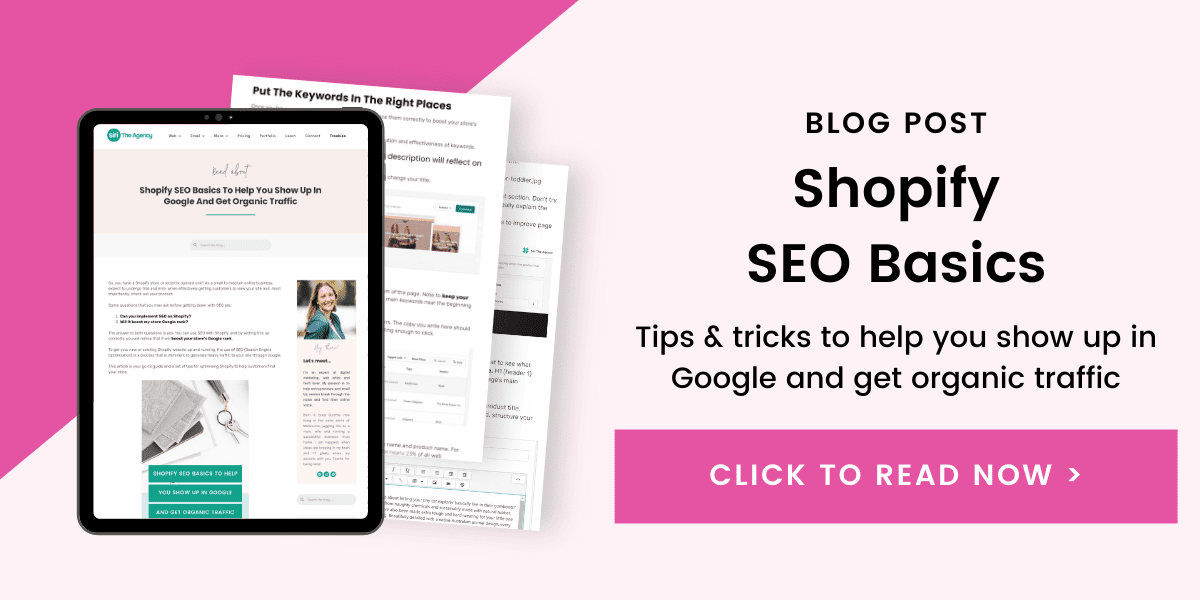 Stage Seven: Monthly upkeep
When you've reached the final stages of design and development you're usually looking at maintenance plans that include ensuring the site is running effectively and that all software and plugins are up to date.
You should also expect ongoing costs for licenses, apps, plugins and any other third-party integrations.
Last stage: Putting costs together
By this point, I hope you'll have a good idea of how much your website will cost you. Lastly, I would like to show you a rough estimate of the total cost of your website, which is contingent on which one you choose:
The simple service-based site: AUD $5,000
Complex or highly-customised site: $8,000+
E-commerce simplified: $2,000 – $3,500
Ecom high on customisations and app integrations: $5,000+
*Disclaimer – these are estimates and based upon our own pricing strategy.
To get an actual price, get in touch or check out our pricelist, and we can run through it together!
I hope this article was insightful and inspires you to get a website built for your business!